Because Compromise Is Out Of The Question
PawTree's philosophy on pet nutrition is simple. They believe that proper nutrition is the foundation of good health. They don't start with a price point in mind. PawTree starts with your pet's health in mind. PawTree doesn't formulate products bad on buzz words or the latest fads. They formulate products that ensure our pets are at their best always.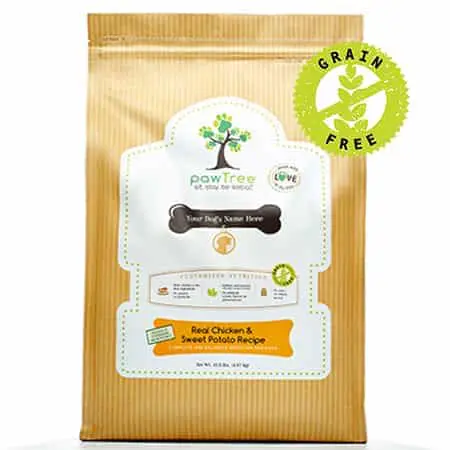 How To Order
It's easy to order, I can send you an email explaining all the details, and you can order from there any time you would like. You may also click here to order your puppy's food. They have a full money back guarantee, so if for some reason you are not satisfied you will get your money back. How could it get any better?
Here at RoJo's Miniature Schnauzers, we feed our puppies pawTree dog food. We believe this food to be the best on the market. We also strongly recommend this diet to all dogs and especially your new addition as well. This helps keep every dog as healthy as they can be.
20 Reasons Why PawTree Dog and Cat Food is a Better Way
What We Don't Have
---
No poultry by-products
No corn, no wheat, no soy
No added sugars or sweeteners
No artificial colors, flavors or preservatives
No grains in our grain-free recipes, and only healthy grains in our other recipes.
What We Do Have
---
Customized nutrition plans
Natural and holistic recipes
Real meat, poultry or fish as the first ingredient
High quality protein
Antioxidant-rich formulas to help support a healthy immune system
Prebiotics to support healthy digestive tract
Taurine to support heart and eye health
Omega-3 and Omega-6 fatty acids for healthy skin and coat
Natural source of DHA to support healthy brain development
Complete and balanced nutrition
Formulated for reduced stool volume
A good source of natural Glucosmine to help maintain joint health
Balanced Calcium and Phosphorus for bone and tooth health
Developed by Veterinarians and Nutritionists
Made in the U.S.A